Monopoly Pictures
As I promise, here are the pictures of the Monopoly game at One Utama, sponsored by Nokia and Hasbro (uh, I think there's two more, one being One Utama itself). Enjoy!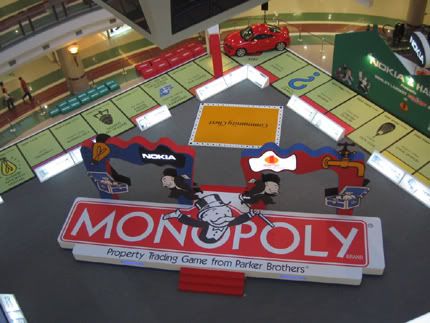 The game board. The dice throwers throw the dice at the stage with the word "MONOPOLY" written across.
The Jail, circled in green. The tokens who fall in the box "Go to Jail" were locked up in here, wearing prisoner's uniform.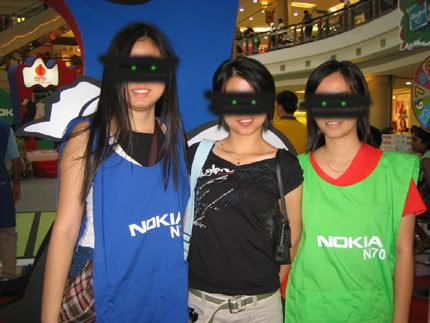 The team. Tokens wore blue, dice throwers green, and managers only have to wear tags.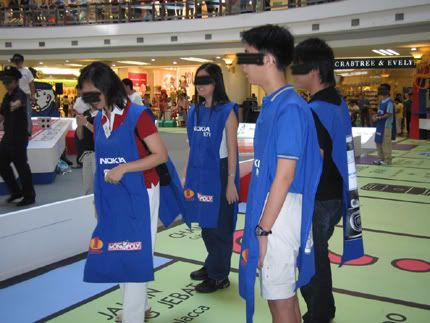 The tokens. Almost all stuck at Jalan Hang Jebat. Fella who owns this place sure gained a lot of cash that time.



AH!!! JAILBIRDS! At least they've got each other. This were the folks from Round 1 of 01-01-2006


The lonely Jailbird of Round 2, 01-01-2006. Poor girl!
That's all folks! The End!
Labels: Mysteries N Adventures